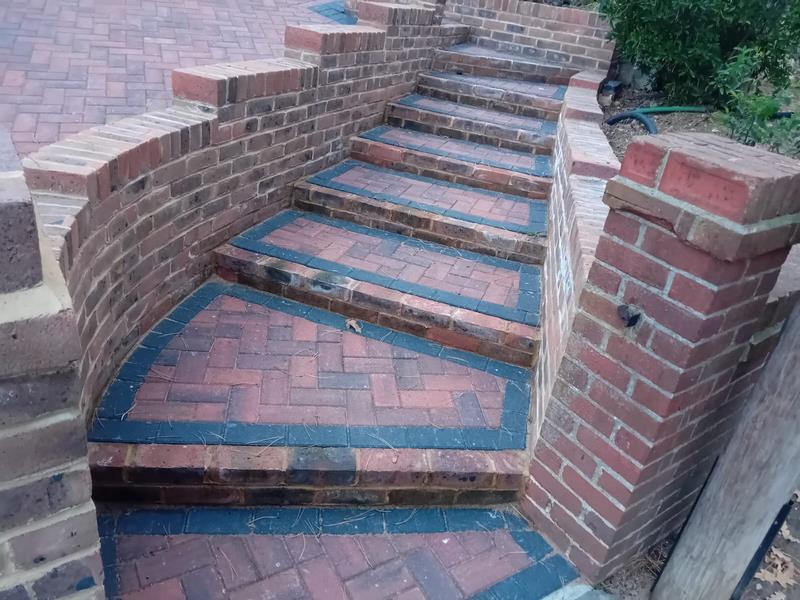 Hamilton Paving is thrilled to share the triumphant conclusion of our most recent project, which involved the installation of a new driveway including block-paved steps. This project was a perfect task to display the expertise of our team. We are pleased to report that the client was exceptionally satisfied with the finished product and our team's professionalism throughout the entire process.
Here is a breakdown of the project from initial contact to completion:
Project initiation: The journey began when the client reached out to us with their project idea. We held a discussion to understand specific requirements and preferences from the client.
Free Quotation: After the initial contact, drafting an design proposal was next on the agenda. Soon, the selection of colours, patterns and sizes were finalised and a free quotation was provided to the customer. To create a design that aligned with the client's preferences, our experts worked closely with them. This collaborative approach allowed us to fine-tune the project plan to meet the client's expectations.
Installation: With the design finalised and approved by the client, our skilled team initiated the project. We commenced the work by preparing the area, ensuring proper ground leveling and drainage considerations. The driveway was laid along with the steps to create a flawless and aesthetically pleasing result. All measures were taken to ensure the project ran smoothly with as minimal interruptions as possible.
Quality Assurance: During the installation, we upheld an exemplary level of craftsmanship and quality oversight. Our team meticulously addressed each detail, from accurate stone positioning to guaranteeing the durability of the driveway and side path.
Client Satisfaction: After finalising the project, we carried out a detailed review with the client. This gave them an opportunity to examine the finished work and confirm it aligned with their vision. We swiftly made any necessary refinements or tweaks to ensure the client was fully pleased with the outcome.
Project Completion: After the client gave their final approval, we considered the project officially completed. We provided the client with any relevant maintenance and care instructions to help them preserve the beauty and functionality of their new driveway and steps.
Hamilton Paving takes immense pride in delivering projects that exceed our clients' expectations. We are pleased to have provided a top-quality driveway service. If you have any paving or landscaping needs, please don't hesitate to reach out to us. Your satisfaction is our priority, and we look forward to helping you transform your outdoor spaces.