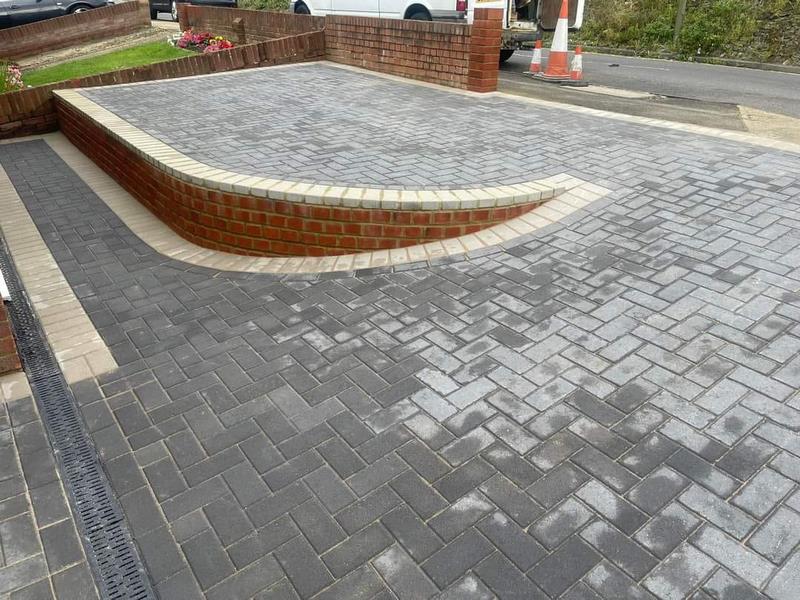 Hamilton Paving: A Dual-Level Driveway Project Transformation in Buckinghamshire
Project Overview:
Location: Terraced House, Buckinghamshire
Service: Driveway Gravel
Background:
The homeowners of TWO beautiful properties in Buckinghamshire approached our team with concerns over their outdated driveways to their home. With signs of weed growth, patches of dirt and tired looking slabs. The environment looked drab, offering a less than appealing welcome to the residence. This was a unique job that was very surprising to the team, as no one had dealt with a double-job before. Nevertheless, the team was eager to take on the challenge and get started with the work.
The Hamilton Paving Approach:
Our team initiated the process with a comprehensive on-site inspection to grasp the breadth of the project and its unique requirements. With the homeowners' vision at the forefront, we devised a plan to rejuvenate their driveway while ensuring durability and aesthetic enhancement.
Old Driveway Removals: The project kicked off with the thorough removal of the previous paving. Our team carefully removed the old material and disposed correctly, ensuring minimal disruption to the surrounding areas.
Foundations: A strong foundation is pivotal for block paving. This ensures that the finished driveways remain immaculate and durable for years to come.
Block Paving Installation: The heart of our operation. Ensuring that each block is set with precision is imperative for both lasting durability and a striking appearance. Once each block was expertly positioned, the transformation of the driveways were evident.
Edging with Contrasting Pavers: To provide an added touch of sophistication and distinction, contrasting pavers were used to edge the driveway. This not only enhanced the aesthetics but also provided a clear boundary, helping in the driveway's upkeep.
Finishing Touches: Once the block paving was perfectly set and the edges finely defined, our team made sure every detail was in place. With all components harmoniously combined and looking their best, it was time to present the homeowners with their revamped driveway.
Project Outcome:
The result is a pair of rejuvenated driveways that not only uplift the homes' curb appeal but also offers a functional space for vehicles. The use of quality materials and expert craftsmanship ensures longevity, making it a valuable investment for the homeowner.
Client Feedback:
The homeowners were overjoyed with the results, praising Hamilton Paving's efficient and professional approach to the quality of work. Mentioning particularly a noticeable difference in the curb appeal of their homes and expressed their love for an easy maintainable and durable driveway.
Conclusion:
Enhance your home's first impression with Hamilton Paving's top-notch driveway solutions. Optimised for durability and aesthetics, we pride ourselves on delivering results that homeowners in Buckinghamshire and beyond can be proud of.